---
Island Supplements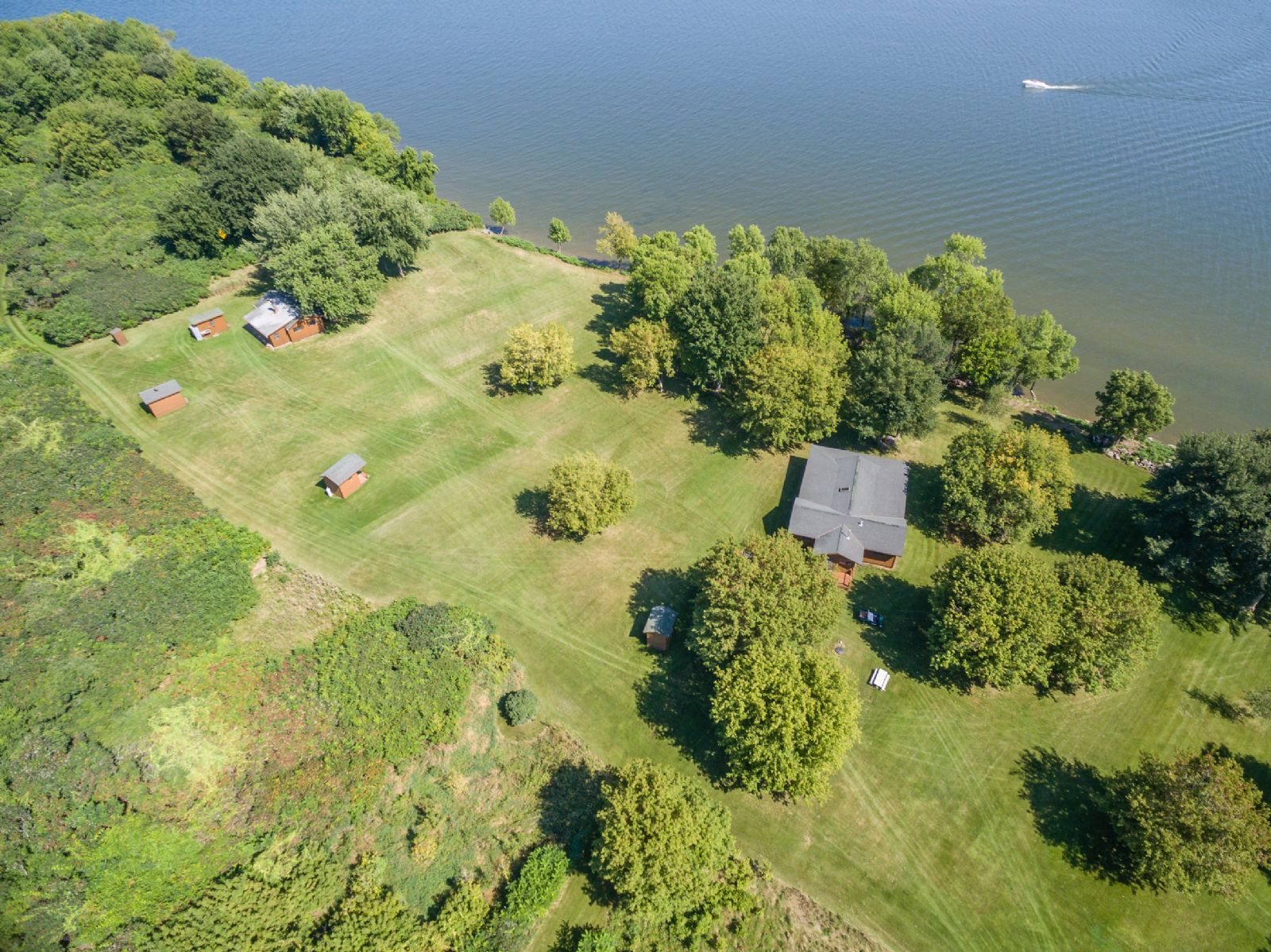 Build forever memories in a place beyond extraordinary! It is a 15 minute boat ride. Located 5 miles from the shores of beautiful Leech Lake, this private island retreat takes you away from the stress of daily life. Hike down one of many trails to tranquility, along the lush wooded manicured trails. You may notice there are no squirrels, rabbits, or any other mammals on the island. See why it has been described as a place with its own ecosystem. Swim from one of the many sandy, weed less, private beaches. Race around in one of four fun golf carts! Leisurely kayaking around the island takes about an hour. See why it's an incredible place to see nature at its finest! The property has been in the family for three generations. Well known politicians have spent many summer days here. After a day of boating, swimming, fishing, or birdwatching, you can relax and watch a stunning sunset from the large deck on the west cabin. The island also has two canopies filled with five kayaks, four golf carts, a bobcat bulldozer, an old-time tractor, and a riding mower.The over 40 acre property has a house and four cabins, linked together by a lush, golf course like lawn. This Pelican island retreat can host up to 20 guests. There are a total of eight bedrooms and two lofts.

Starting out with one cabin, this oasis has been in the family for many, many years. The original cabin started out as a hunting cabin in the 1940s and was later added onto. It is a cozy, bright, three-bedroom cabin, with a full kitchen and a wood-burning stove/fireplace, and a hard wired heater. The large deck accommodates outdoor picnics and relaxation. It has expansive lake views.

The birdwatchers cabin was built by the University of North Dakota for students to study certain birds on an island close by. It has a new trundle bed and two sleeping lofts. It is so close to the lake that the peaceful waves put you to sleep each night.

The west cabin was transported across the lake from a resort across the lake. It has three bedrooms, a full kitchen, dining room, and a large living room addition, with a wall of windows. The large deck accommodates all to watch the impressive sunsets.

The main house features a large vaulted knotty pine ceiling in the open kitchen, living room, dining room area. With a full kitchen which supports gourmet cooking, and a snack bar for cooking spectators, meals are always enjoyable in this spacious home. Other features include two large bedrooms, a laundry room, a three-quarter bath, a wraparound porch, and a great screened in porch for eating, playing board games, and putting together puzzles.

This would be a fishing enthusiast dream retreat. Two points on the island are where trophy fish are caught. They are the North Point and Red Rock's Reef. Two new docks accommodate several boats. It's only a 15 minute boat ride that seems to take you a million miles away! Be part of this ultimate retreat.
Virginia Lord
Coldwell Banker Realty
Ph: 612.799.1700
201 E. Lake
Wayzata, MN 55391 US